Hope Explored is a new course, from Christianity Explored Ministries (CEM), which is a really useful addition to their suite of resources for churches. While on one hand it has all the hallmarks you'd expect from CEM, (high-quality production, Jesus-centred, Bible-focused, videos and discussion materials), it also carves out new territory. That's because Hope Explored is a very short three-week course, focussing on Hope, Peace and Purpose – as revealed in Christ through Luke's gospel. This is an attractive starting point for people who are not yet ready to sign up for the deeper seven-session Christianity Explored course.
Alan Guy has been using the resource at South Glasgow Evangelical Church and said, "three weeks is an ideal introduction for people who are interested but busy and not yet ready to commit a huge amount of time."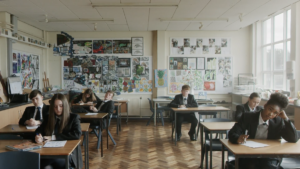 Our friends at Deeside Christian Fellowship Church (DCFC) in Aberdeen have recently completed their first Hope Explored course, having used a variety of evangelism courses over the last couple of decades. Peter Barrow, one of the church's Leaders in Training spoke to Solas about how they got on. He said, "Hope Explored is really useful as a short, three-week introduction to the Christian faith. We had two aims when we ran the course, one was to communicate the gospel to non-Christian people, and the second was to help Christians to better communicate their faith. Hope Explored was useful for both those things."
After running the course with a small team for five guests, including one from outside the church, Peter said, "The material in Hope Explored is really good. It's typical Rico Tice! He's warm, he's easy to listen to, he's a likeable guy who comes over well on screen and people trust him and listen to him! The videos are really relational too – people instinctively seem to connect to the content, they are done well."
Alan Guy agreed, he said, "It's a great tool for introducing people to the Christian faith. The video presentations are thoughtful and professional and relate very well to modern life."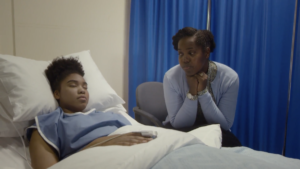 In Aberdeen, Peter reported that people responded well to the course, especially session three. "The conversations that the group had were great, as the DVD stimulated them to ask searching questions about who Jesus was and why he died."
Alan Guy added, "The opening discussion questions helped us to navigate some common issues about the nature of life and some of the challenges of living with hope, peace and purpose. In a world that sometimes jars with these basic human desires. it was invaluable to take time to think about this in addition to the group bible study each week."
In Aberdeen, Peter said they would do one or two things differently next time however. Next time they run the course they are planning to add an introductory session prior to the normal week one of the course.
Course-leader Doug Walker explained, "Hope Explored jumps straight into the Bible. We live in a culture in which Bible literacy is decreasing. Even 30 years ago many secular people had a basic understanding of what the Bible is about, but that's not the case anymore." Their planned introductory week would allow guests to get to know each other over food, watch the course trailer and chat informally to prepare people for what the course is about.. Adding an introductory week, and getting to know everyone then, will allow more space in week one to address people's questions in a more friendly, less hurried way. They then plan to have an informal extra week at the end when everyone can share what they have learned and discuss over a meal where they'd like to go next.
Peter added, "While our main aim is to share this outside the church, it's also worth mentioning that it's often good for people who have been Christians for many years to get back to the basics to remind them of the reason for the hope they have so as to better equip them to share their faith with others in a clear and considered way. Hope Explored can be really useful for people like that". This was something with which Alan in Glasgow agreed.
Deeside intend to run their next Hope Explored course, immediately followed by a Christianity Explored course, as they think that one will lead naturally into the other, with Hope Explored really whetting the appetite for people to go deeper into the gospels and life of Jesus and what that means for them.
Perhaps the best commendation of Hope Explored is that both churches immediately said, "when" we run the course again, not "if"!
Christianity Explored Ministries can be found here
Hope Explored course materials can be found online here