While the country is in lockdown, many people are rediscovering reading. So we asked a range of leaders and writers what their top book recommendation for lockdown is. We don't sell any of these titles, but if you want to get any of them, just click on the cover image, which links to a retailer. Here's the list of recommendations:
---
Andy Bannister, Director of Solas
The Book That Made Your World: How the Bible Created the Soul of Western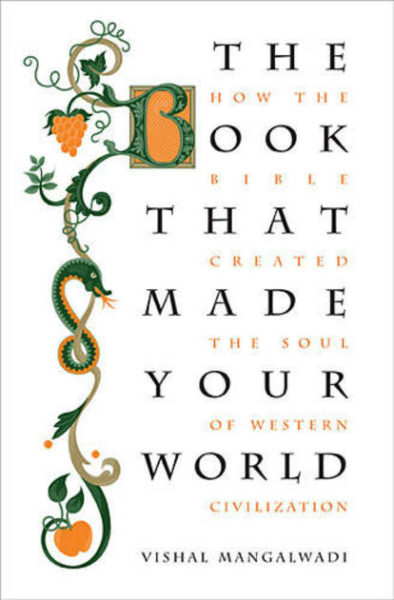 Civilisation by Vishal Mangalwadi
A brilliant and hugely readable look at the massive impact made by the Bible on everything from art, to politics, to culture, to justice. Mangalwadi is an Indian philosopher, raised in a Hindu home, but gave his life to Jesus Christ as a young man. He discovered in Jesus—and in the Bible—not merely an answer to the questions of the heart, but some of the deepest questions of the mind too. It's fascinating to read an Indian Christian's perspective on the impact of the Bible on life and culture—and hear an Indian's warnings to Westerners why we forget the centrality of the scriptures at our peril.
---
Rosaria Butterfield. Author and Academic
The Rare Jewel of Christian Contentment by Jeremiah
Burroughs
Jeremiah Burroughs, the author of Rare Jewel of Christian Contentment and one of the esteemed Westminster Divines, defines the mystery of godly, Christian contentment as: "the inward, quiet, gracious frame of spirit, freely submitting to and taking pleasure in God's disposal in every condition" (40).  Burroughs goes on to say that godly contentment is the ABCs of the Christian life.  Contentment in all conditions and in all things is the most basic expression of the Christian life, not the most sophisticated.  What has always struck me about this book is Burroughs' emphasis on the mystery of all of this.  Not a mystical mystery, but the paradox of faith and fact and the way that this comes together in the Person and Work of Jesus.  Of this mystery, Burroughs writes: "it may be said of one who is contented in a Christian way that he is the most contented man in the world, and yet the most unsatisfied man in the world" (42).  Godliness teaches us this mystery.
---
Roger Carswell, Evangelist and Author
What the Bible is All About by Henrietta Mears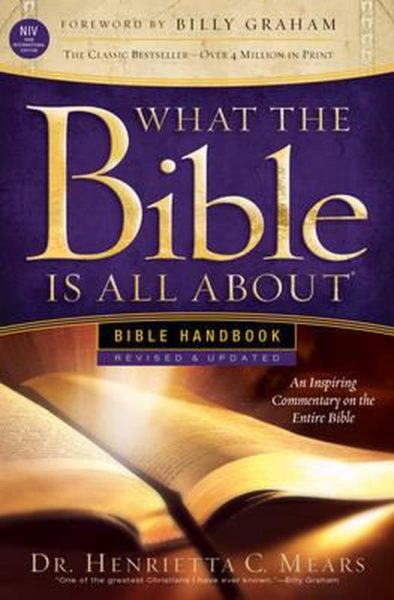 'What the Bible is all about' by Henrietta Mears is one of the best Christian books published in the last 75 years.  It is accessible, clear, not pedalling a party line but saturated by the gospel and the Lord Jesus.  It is suitable to give to non-Christians, young Christians and the most mature believers.
---
Martin Hodson, General Director, Baptist Union of Scotland
Microchurches by Brian Sanders
I read Microchurches by Brian Sanders last year and found a great deal of biblical and practical wisdom about a way of being church that is small, evangelical and Spirit-led, sustainable and shaped for mission. It strikes me as a book for church leaders to read thoughtfully as we reflect on what we might learn for the future from the present forced reconfiguration of church.
---
Phil Knox, Head of Mission to Young Adults, Evangelical Alliance
Rings of Fire by Leonard Sweet
Len is a world class futurist who asks, in Rings of Fire, what the church needs to look like in the twenty second century.  It's a brilliant read full of red hot contemporary issues, but always looking forward to how we will need to respond decades into the future.
---
Kristi Mair, Oak Hill College
Prior's book is a wonderful foray into the world of literature. "Reading literature, more than informing us, forms us." It's a captivating exploration of virtue formation through some of my own personal literary friends and favourites. This book will not disappoint!  As we currently face life in lockdown, On Reading Well will help you to appreciate where the good life is truly to be found.
---
Rebecca McLaughlin, Author
Born Again This Way by Rachel Gilson
This is a brilliant book by a remarkable writer with an astonishing story and a decade of theological training. It offers no glib before-and-after narrative, but is a practical guide for sinners—same-sex attracted and otherwise—who dare to believe that Jesus is the best lover. I wish I could have given it to my younger self.
---
Natasha Moore, Centre for Public Christianity, Australia
Bel Canto by Ann Patchett
A kind of magical realism meets hostage situation in an unnamed South American country. With opera. Sad and joyful and gorgeous, with some unexpected parallels for us in a time of lockdown limbo.
---
Michael Ots, Evangelist and Author
Evangelism as Exiles by Elliot Clarke
This little book is one of the best books on evangelism but I have read. Using 1 Peter as its basis it helps us to think about how we can proclaim the gospel in a society that is increasingly hostile to us. It challenges some of our passivity and fear that holds us back from evangelism.
---
David Robertson, Director of Third Space, City Bible Forum, Australia
The Whole Christ by Sinclair B. Ferguson 
Sinclair Ferguson – The Whole Christ – the best theological book that I have ever read…! Its a book that somehow manages to take an old and somewhat obscure theological controversy in 18th Century Scotland and turn it into one of the most beautiful and practical meditations on the person and work of Christ – and balances wonderfully the relationship between law and Gospel…
---
Ed Shaw, Pastor and Living Out Leader
Julian Hardyman's Fresh Pathways in Prayer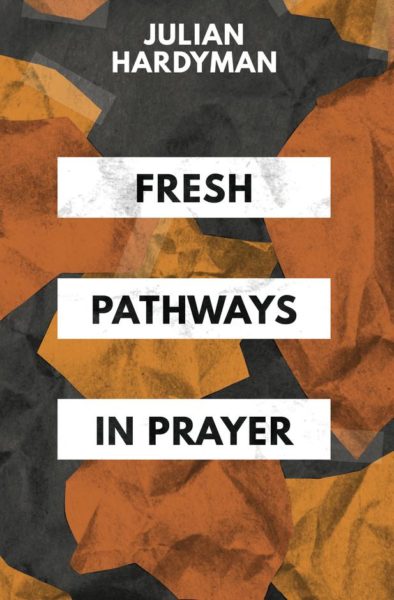 This is a book I'm going to be returning to during the lockdown along with my church family because it's the most honest, practical and readable book that I've come across on the daily challenge of praying in all circumstances. I read it last year and am looking forward to returning to it with others so that I have some accountability in actually following the refreshing advice and helpful exercises he recommends.
---
Rev Colin Sinclair, Moderator of the Church of Scotland
The Body by Bill Bryson
One book I have enjoyed lately is the latest book from Bill Bryson, the travel writer. His latest book "The Body" is a fascinating insight into how our understanding of the body has developed down through the years. Packed with information but delivered with a light and readable touch and containing, as always, a few laugh out loud moments."
---
Mark Stirling, Cornerstone Church, and The Chalmers Institute
The Cosmic Trilogy, especially That Hideous Strength by C.S. Lewis
I'm going to go with CS Lewis' Cosmic trilogy which I recently re-read. They are brilliant and the last book especially (That Hideous Strength) is, I think, Lewis' most prescient and alarming bit of writing. He said that it was a novel length exploration of the ideas in The Abolition of Man. It's also a deeply unsettling illustration of the corrupting power of the desire to be admitted to the Inner Ring – another prominent theme in his writing. All-in-all hugely entertaining, but also thought provoking and challenging.
---
Carl R Trueman, Prof of Biblical and Religious Studies; Grove City College
"It is a magnificent feat of literary and historical imagination but one that few people will ever have the concentrated leisure to enjoy.  It is a remarkable study of national and family dynamics, with all human drama — love, hate, fear, loss, redemption — set against the vast canvas of Napoleonic Europe."
---
Vince Vitale, Author and Academic
Where is God in a Coronavirus World? by Prof John Lennox
But my vote in the current season would be for John Lennox's Where Is God in a Coronavirus World? I know you will be encouraged by this incisive exploration of the question on so many minds, written by one of the people who has taught me most about how to think and how to live.
---
Compiled by Gavin Matthews
(Many of our contributors wanted to point out that their primary reading every day is still the Bible! – ed)