So many Christians want to be more faithful in sharing the gospel of Jesus with others, but find it really difficult in practice. I know, because I'm one of them! In hundreds of conversations in churches all around the country, we have discovered that there are a handful of "gaps" which stand between most of us and faithful evangelism. The Mind the Gap series has looked at strategies for identifying and overcoming the barriers we face to faithful evangelism – to make us bolder, braver and more effective witnesses for Jesus.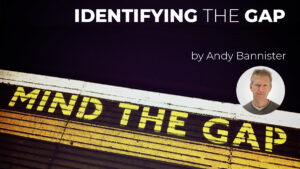 In his introduction to the series, Andy Bannister asked us to identifying our own 'gaps' – the specific things which hold us back in evangelism. He then shows us the way forward!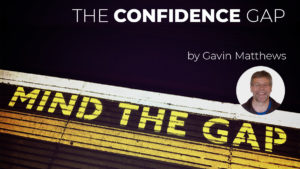 Gavin Matthews explores how we might overcome our debilitating lack of confidence.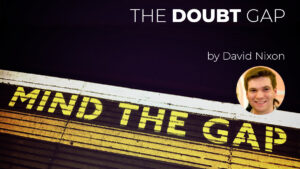 David Nixon adresses the problem of doubt, and why it need not be a disaster for our faithfulness.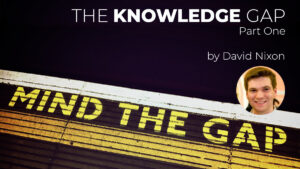 Not knowing 'all the answers' makes evangelism hard. David Nixon shows us how to navigate the limitations of our knowledge.

The Rusty Gap – is what we face when we get out of practice in sharing our faith! Gareth Black looks at how we can get moving again.

Fears such as rejection or being ill-equipped, are a hindrance to many. David Nixon investigates.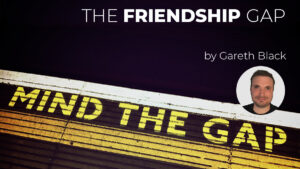 Gareth realised that a lack of deep friendships ourside the Christian faith meant that he all too rarely got speak to people who didn't agree with him about Jesus – and why he changed that.

Evangelism can make us feel guilty, which in turn can paralyse us from speaking joyfully and naturally about Jesus. Re-engaging with God's grace is life-giving, says Gavin Matthews.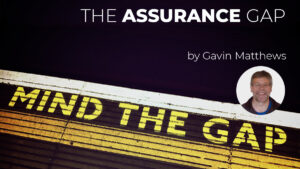 A lack of assurance of salvation removes joy and confidence from the Christian life, and dampens evangelism. Gavin Matthews points us to some answers.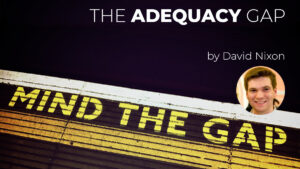 "I feel inadequate" – is a common response to the challenge of evangelism. David Nixon responds with some encouragement to the humble!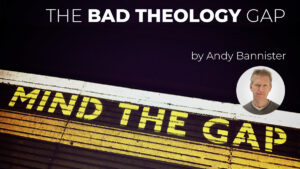 If God is sovereign, why do we need to bother with evangelism? If not, then is there any hope that anyone will respond? Andy exposes two theological emphases which stifle evangelism.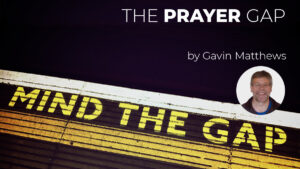 "Talk to God about people, before you talk to people about God" – otherwise we fall into the prayer-gap, and our evangelism is powerless!

For some Christians, firstly recovering the art of conversation is a vital step, if meaningful conversations are ever to be about Jesus.

"Use apologetics and trust God – don't trust apologetics and try to use God" writes Gareth Black. The life of the mind is very important, but reliance on God is an absolute!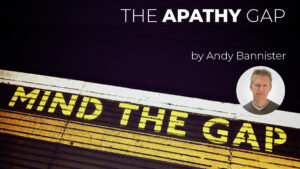 What can we do when our hearts are cold, we are unmoved by the state of the world, or the lostness of those outside Christ? Andy Bannister helps us to unfreeze when our hearts are in apathy's icy-grip.

In The Apathy Gap – Part Two, Gavin Matthews looks at ways we might be able to interest people who are apathetic towards our faith, in serious conversations about the gospel.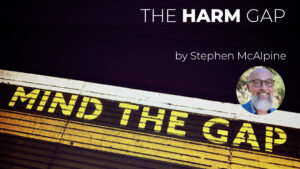 "Your religion is harmful" is a a charge that silences Christians across the land. Steve McAlpine helps us to shape a helpful response to this most difficutl contemporary 'gap'.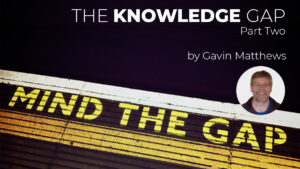 Fearing the 'killer-question' that we can't answer, many of stay silent about our faith. In the Knowledge Gap Part Two – Gavin Matthews looks at how we can respond when our answer to the question is an honest, "I don't know".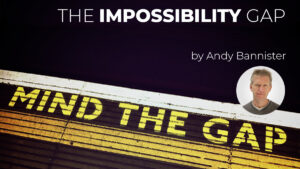 "Just give -up the West is lost to secularism". Is that true? Andy Bannister responds.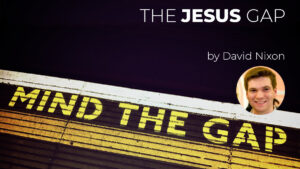 If we make our evangelism about anything other than Jesus, it places an intolerable burden on us. David Nixon looks at ways we've got this wrong, and how Jesus-centred evangelism is much easier!

Gareth Black exposes the damaging myth that evangelism is essentially a specialist task like brain-surgery, best left to professionals.

Evangelism for introverts might not play to traditional Christian stereotypes – but Kirsten Abioye has found many fruitful ways to share the gospel!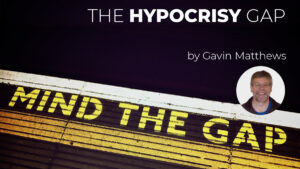 Our witness can be hampered by our sin, but God used sinners throughout the Bible! How holy do we need to be for evangelism? Gavin Matthews explores this difficult area – after several scandals have ruined evangelistic work in recent years.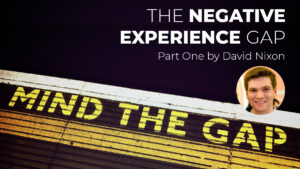 Evangelism done badly has put many people off. In the Negative Experience Gap, Part One, David Nixon examines the problem and suggests an answer.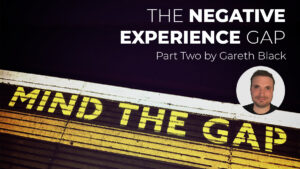 In the Negative Experience Gap 2 – Gareth Black writes about the time he tried to do some evangelism and was left feeling deflated. He talks about how he overcame that experience and didn't give up and how God blessed his faithfulness.

Evangelism is risky and we are intuitively risk-averse people today. How can we step-out into all the uncertainties of sharing our faith? Gareth Black is our guide.

Pippa Halpin discusses our natural fear of people who are very different from us in their views, language, culture or religious background. She explains how we can put aside our fear of those who seem different to us, and the joy she has found in sharing Christ across the divides.
We trust and pray that as you prayerfully consider what holds you back from speaking mroe openly about your faith, these articles will inspire you to speak for Jesus. Many Christians have been effectively silenced by many of the 'gaps' we have discussed here; yet all the while are longing to tell others about what jesus has done for them. Our vision at Solas is to see churches across the country full of people who are confident, willing and active in sharing their faith in Jesus. It's the Good News that people in our society desperately need above all else. We are also aware that the path towards that destination is punctuated by thousands of small steps – and that these articles define some of the steps we need to start taking. Thanks for reading these – we trust they we be useful to you. Thankyou too, to all the many writers, both in house at Solas, and the guest writers who contributed to the series. Many thanks.