Nua is a amazing resource, and its creator Jonny Somerville came into the Solas office to tell us about it, and show us some clips from the videos. Here's what he had to say:
Solas: So what is NUA?

Jonny Somerville: NUA is an 8-part video series, which looks at 8 tough questions for the Christian faith. They are fifteen minutes long, and each episode is split into three five minute sections, so they are built for integrated discussion. The real heart behind NUA is to enable a better conversation about faith, which will enable young people to dig deeper, explore what they believe, and share honestly. Our hope is that they will dialogue with good, credible content, explore the Christian faith clearly and also look at the compelling message and person of Jesus Christ. So while it has apologetic questions on 'faith and science', 'is God good?', 'has the church caused more harm than good?', 'is the resurrection credible?'; it also has episodes on 'the character of Jesus', 'would I like Jesus', and 'what's with Christian-extremism?' Lots of people have said to me over the years, "I like Jesus, but your followers give me the heebie-jeebies!"
So we were looking to make an apologetic series that would really engage the mind, but also really show who Jesus is. So one of the episodes entitled, "Would I like Jesus?", looks at three encounters that Jesus had with certain individuals, and its framed with the statement, "You get to know someone truly by the way they treat other people!". The way that Jesus treated people in the gospels, gives us a picture of who God is, His heart, His nature, His love, His Kindness, and also His strong words to those who would seek to use power or greed, to the detriment of others.
Solas: And your target age-group is..?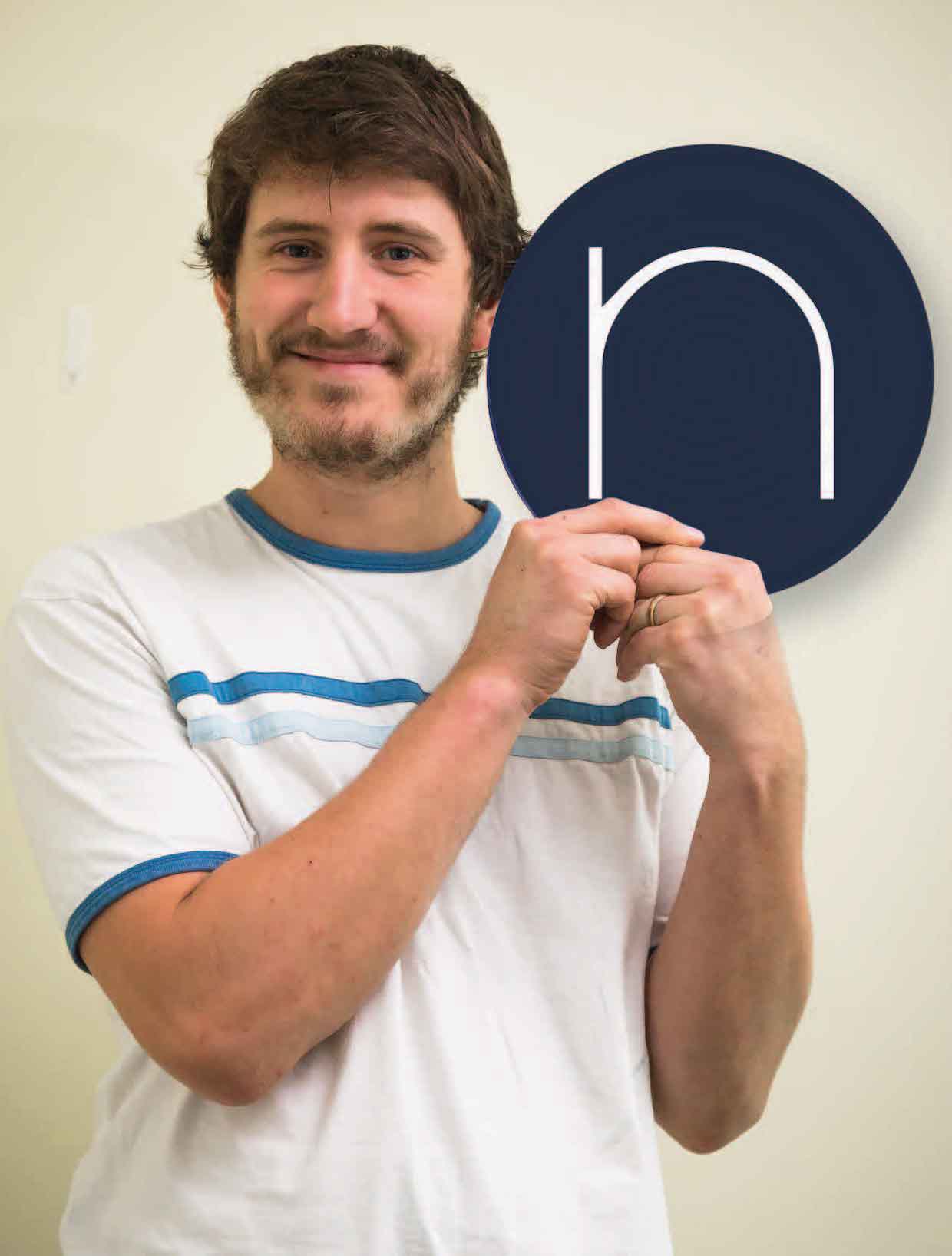 Jonny Somerville: It's geared for a 17-18 year olds, but the feedback has shown that it is pretty age-less really. It is humorous, it has a quirk about it, but is in no way childish, and I think that the way that it has been filmed, coupled with the animation, makes it quite universal. It been really encouraging to see it being used in church homegroups, and in prison ministry in Dublin too.
Solas: And how do the printed materials, the discussion guides, etc integrate with the filmed material?
Jonny Somerville: We wanted to help people to use NUA most effectively, so we produced the 'supplementary guide' which gives you discussion-starters, and an activity to the get the juices flowing in the group. Then for each five-minute segment of each episode there are three great small-group questions. At the end there are 'reflective questions', for the viewer to sit down to consider, "What do I really think about this?' We also encourage journaling with the resource. That can be effective in a classroom, it can be effective in a youth-group, or in a homegroup. But we do want to encourage thought!
Solas: How did you chose which questions to go for?
Jonny Somerville: Five of the episodes were research based, and the other three were essential! The research-based questions were things we had been asked in youth ministry over many years like "science and faith", and "is God good?" The essential ones get into the character of Jesus, His compelling nature and ultimately, "What's Jesus got to do with me?"
Solas: And you went for really beautiful production, it's visually stunning, how did you manage to make it look and sound so good?
Jonny Somerville: We took a year to fund-raise. We wrote proposals, approached trust-funds and we were shocked at the uptake! We were then able to pay for a production company who were really on the money, they create beautiful things, they capture things, in a super way. The budget allowed us to go to Jerusalem, and to film at sites where Jesus would have been like Galilee, or The Dead Sea, the Road up to Jerusalem. We also got to New York, and show plenty of all the beauty that Ireland has to offer as well.
It's quite a reflective piece too, which is a bit counter-cultural as most videos watched today by young people are so high-paced, but this matches some of the recent Netflix shows which might be slower-paced, but visually impressive. And for an Irishman, slower-paced is well, just who we are!
Solas: And everyone loves the Irish, right!?
Jonny Somerville: Yes, everyone likes the Irish – I'm told! It is cool to be able to speak from Ireland; when we would normally be an importer of resources.
Solas: So where is NUA being used?
Jonny Somerville: It's been quite strong in the USA and Canada, New Zealand and Australia. We've translated it into French, Portuguese and Spanish, Finnish and Korean. The French and Spanish ones have the onscreen graphics re-made in their languages as well as the animations.
Solas: So what have reactions been like?
Jonny Somerville: In the schools setting we have had amazing feedback, but we get the most feedback from youth ministries and we hear of just how effective NUA has been in building up young people's faith. And its lovely to hear that it's something that young people are happy to bring their non-Christian friends to.
We're partnering with the Jesus Film people in the states to make this new app for evangelism. It's called VOKE and NUA lives there also, as it's a great video platform to invite friends along to on this digital, faith-journey. It's got some gaming elements to it, but really the content of NUA is designed in such a way as to make it easy for folks to be bold, to text a friend and say, "hey, do you want to come on this faith adventure with me?" "Watch this trailer and tell me what you think, and maybe be can start episode one!"
Solas: Looks great, thanks for coming in to speak to us! So where do folks need to go to find NUA?
Jonny Somerville: https://nuafilmseries.org/ is the place to start,
The NUA store is here: or you could start by watching episode one below.